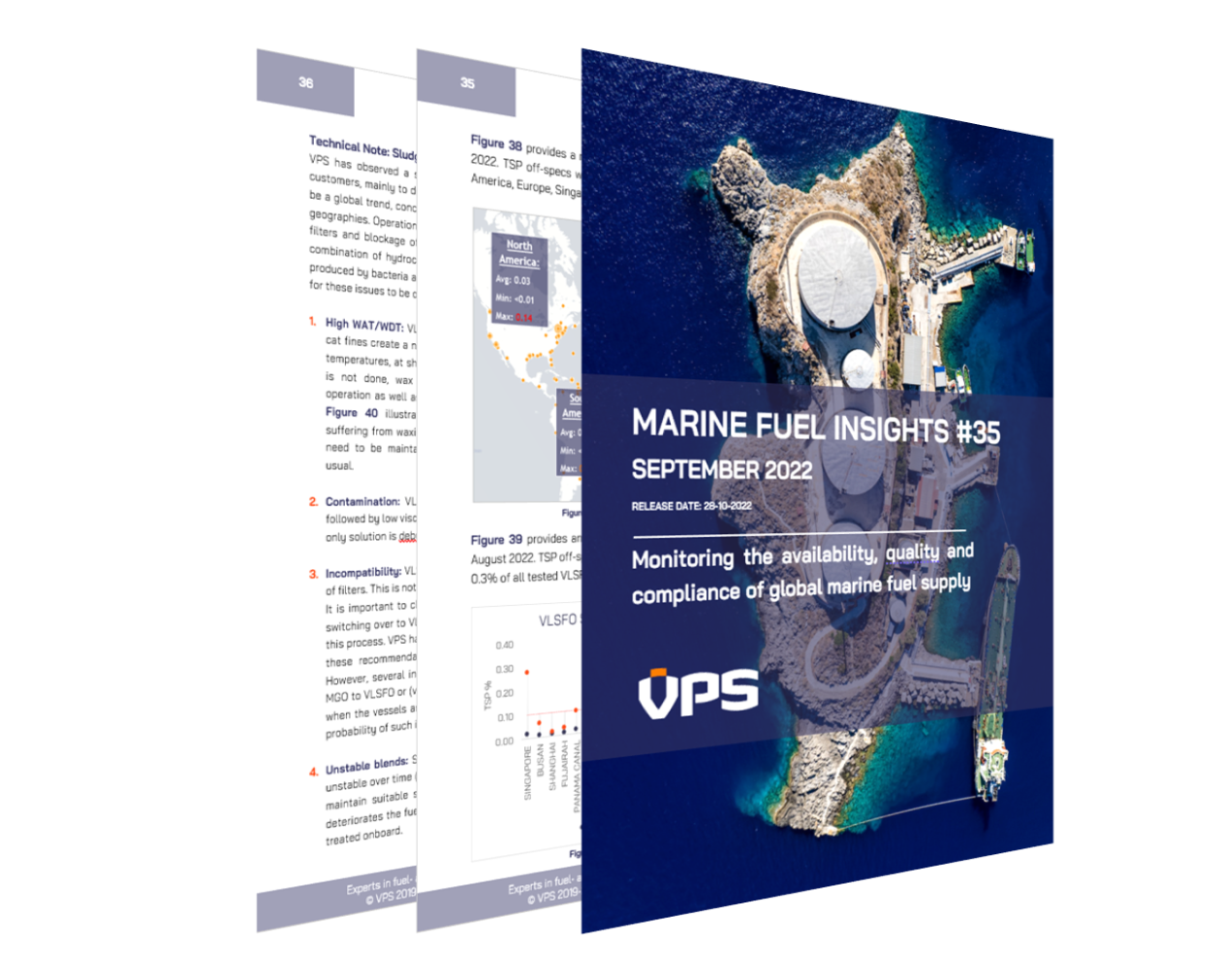 Marine Fuel Insights #35- September 2022
As global market leader in marine fuel testing and bunker quantity surveys, we have tested the most marine fuel samples in the market to-date and have witnessed first-hand what new marine fuels have to offer, and what the expected issues and risks in managing these fuels will be. Based on this data, we have introduced Marine Fuel Insights.    
Marine Fuel Insights is a monthly subscription-based service, where our technical expertise is combined with our proprietary database of fuel oil and distillate samples, to derive special  insights for our customers. Topics covered in the report include the availability of Marine Fuels, the quality of the tested fuels, potential operational issues, the performance of the fuel on a commercial level (e.g. energy content), operational level (e.g. catalytic fines, cold-flow properties), and compliance level (e.g. sulphur content). Marine Fuel Insights Subscribers also gain access to our support desk, which offers basic troubleshooting & support.
Marine Fuel Insights #35- September 2022
Marine Fuel Insights is aimed at reducing the anticipated operational issues caused by the introduction of new marine fuels to the market. Users of this service should use the information to prevent vessel downtime, operational delays, maritime incidents and in general to manage their fuels appropriately post-IMO2020. The information contained in Fuel Insights should provide bunker managers, fuel procurement officers, technical managers, fleet managers, fuel suppliers and chief engineers with the necessary information, recommendations and insights to anticipate and efficiently manage their marine fuels. 
Marine Fuel Insights is released on a monthly basis.