Bunker Quantity Surveys (BQS)
We pioneered impartial and independent Bunker Quantity Survey (BQS) services in 1987 and have since completed more than 140,000 BQS worldwide.
Marine Bunkers are typically the largest contributor to the operational cost of a ship. As neither the buyer nor the seller are present to witness the quantity transfer and sampling procedures onboard, employing an independent surveyor can be key in avoiding quantity shortages, or sampling disputes.
We were the first company to implement a worldwide Code of Practice for Bunker Surveying with continuing regular on-the-job quality assurance audits to ensure the highest level of integrity and service performance.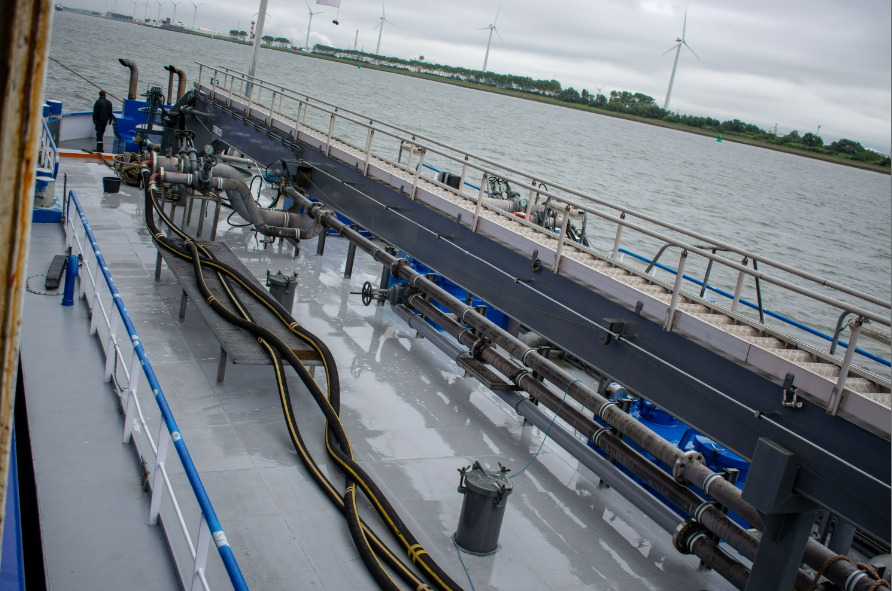 Remaining On Board (ROB) Surveys
Our Remaining on Board (ROB) service establishes the exact quantity of all fuel on board the vessel. Our Surveyor physically measures and takes temperatures of all fuel tanks on board and ensures the tank reference heights are correct by comparing them with the calibration tables. 
The Survey or also compares the measured quantities with the declared logbook and arrival figures from the vessel. An ROB Certificate with all quantities will be issued.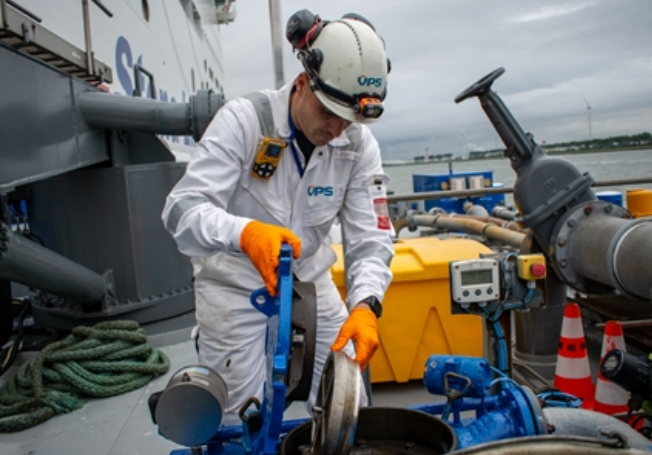 Sludge Surveys
Our Sludge Survey service establishes the exact quantity of sludge discharged from the vessel to a bunker tanker or truck.
Our Surveyor physically measures all sludge related tanks before and after discharge and the bunker tanker or truck before and after receiving the sludge.
Our Surveyor will also record the fuel consumption data in combination with the amount of sludge produced on board since the last sludge disposal, so that the percentage of sludge against fuel consumed can be calculated and recorded in the final report.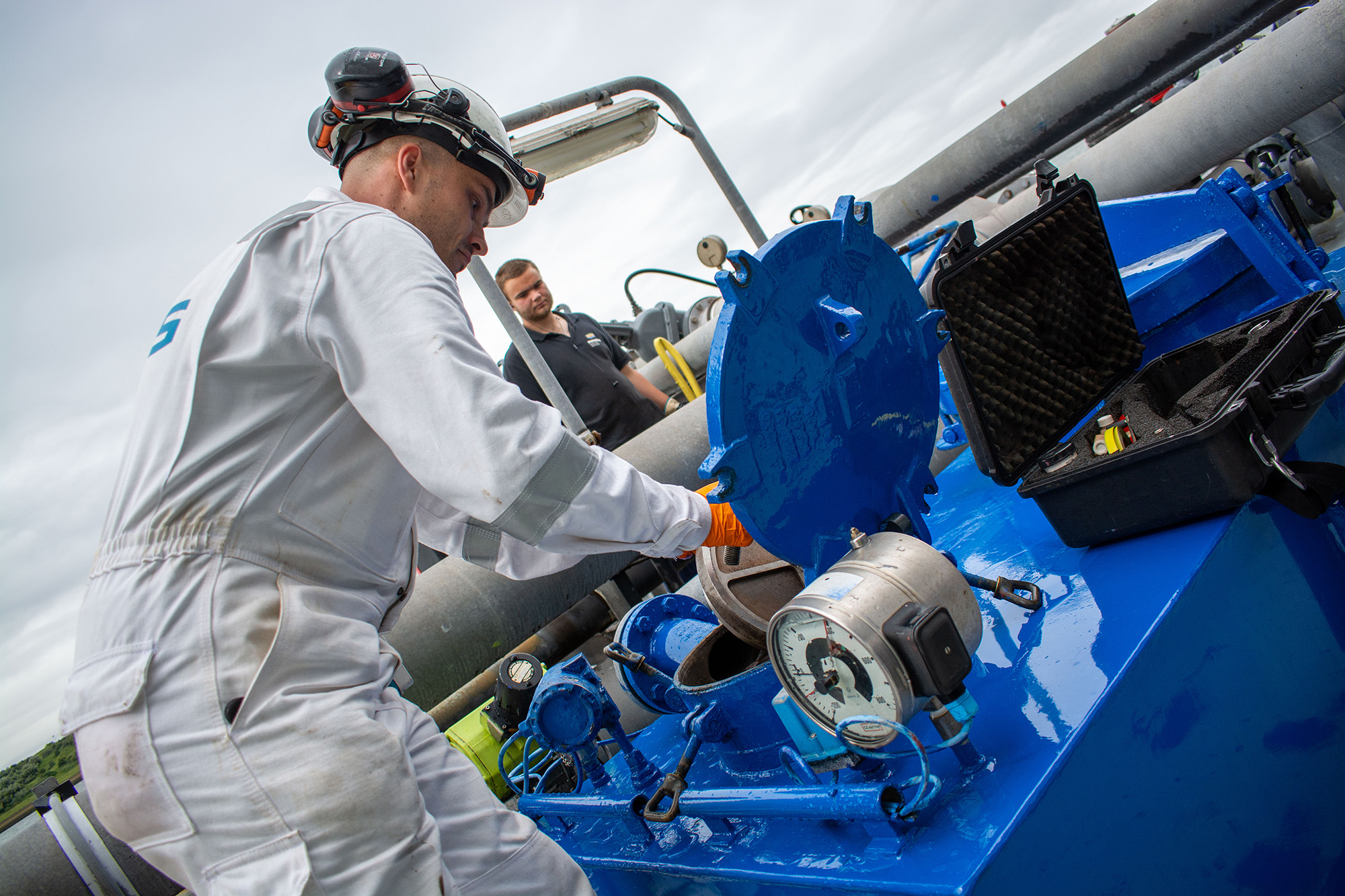 On-Off Hire Surveys
Our On-Off Hire service establishes the exact quantity of all fuel on board the vessel at the time, place and date of vessel's delivery from owner to the charterer (on-hire) or redelivery from the charterer back to the owner (off-hire).  
Our Surveyor will therefore physically measure and take temperatures of all fuel tanks on board and ensure the tank reference heights are correct by comparing them with the calibration tables and he will apply corrections for list and/or trim, if needed.
Our Surveyor will also compare the measured quantities with the declared logbook and arrival figures from the vessel and calculate any consumption at delivery/redelivery time. An On/Off Hire Certificate with all fuel quantities will be issued.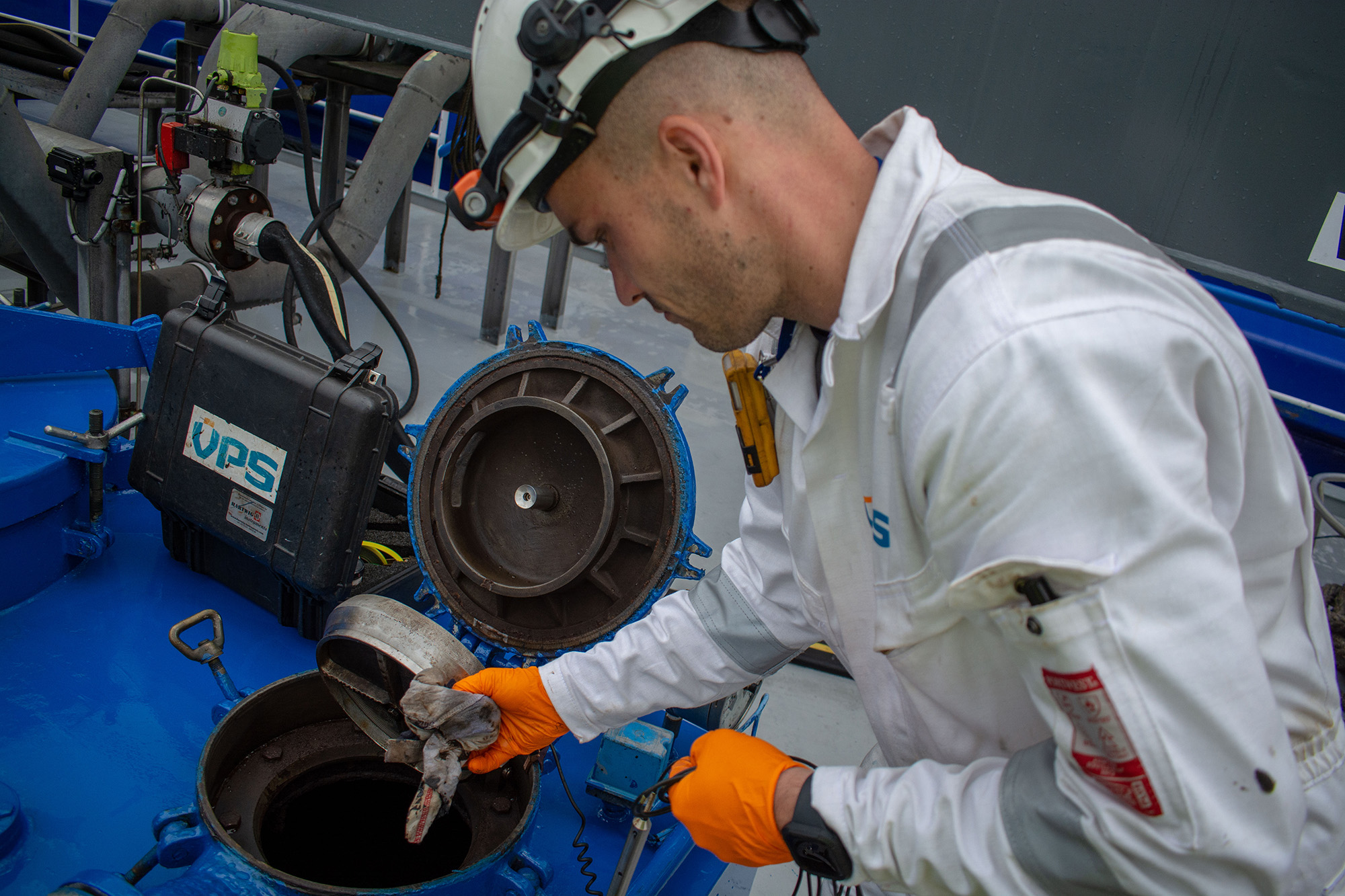 De-Bunker Surveys
Our De-bunker survey service is the opposite of a Bunker Quantity Survey.
If the vessel has been delivered with off-spec fuel and the bunker stem is being returned to the supplier/seller, our Surveyor will establish the exact quantity of the off-spec fuel on board the vessel before and after redelivery and will measure the bunker tanker before and after receiving this fuel.
During the whole de-bunker operation, our Surveyor will take representative samples preferably from the vessel's manifold by continuous drip method and distribute these samples accordingly. All documentation such as measurements, sampling information, seal numbers, timesheet etc. will be provided by our Surveyor.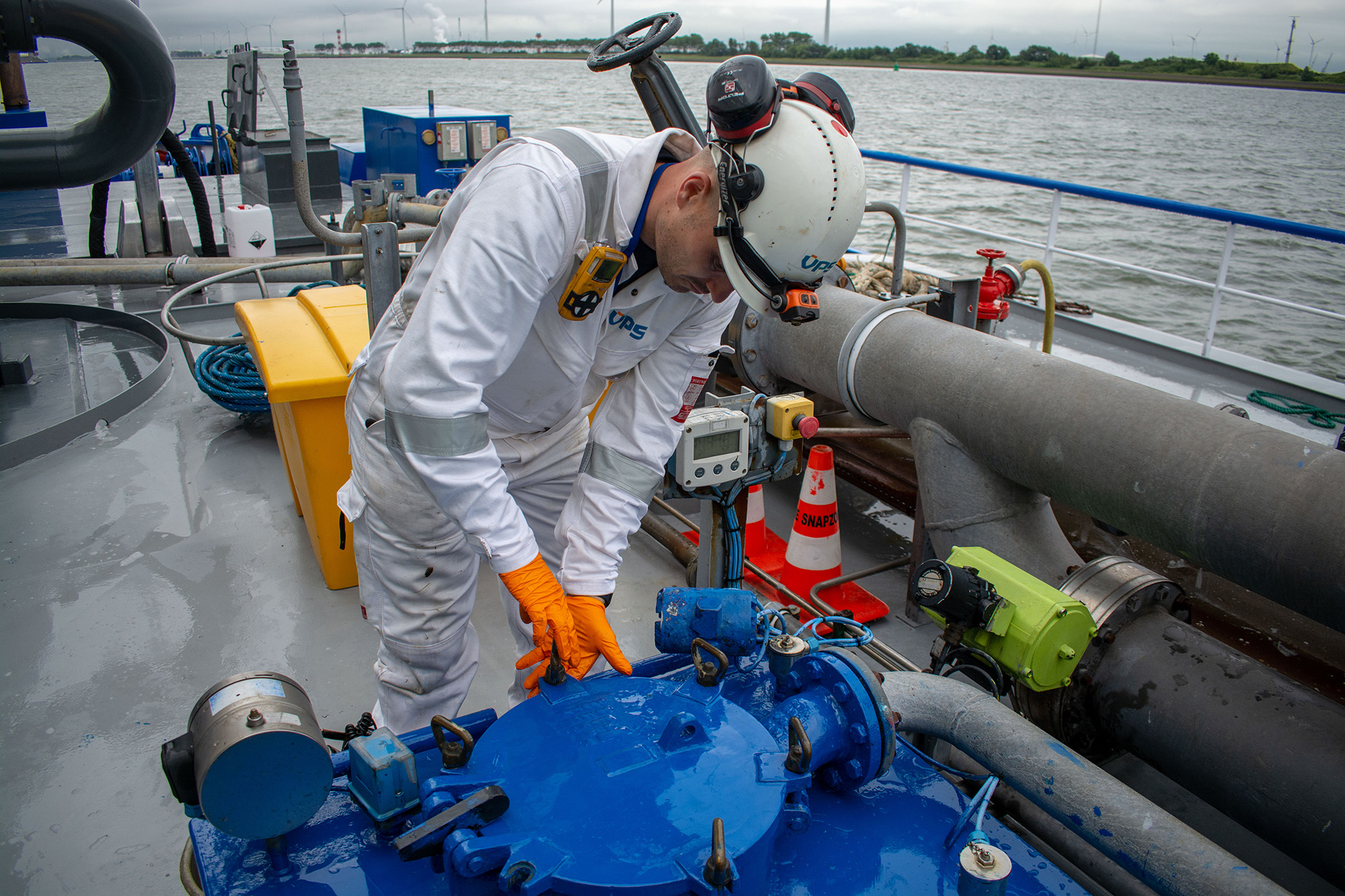 Quantity Shortage Prevention for Marine Fuels
Our recent technical white paper reports upon our investigation into the quantity shortage risks and associated potential cost savings with marine fuels, by evaluating our Bunker Quantity Survey data.
A statistically sound data set was considered for this investigation, covering more than 10,000 bunkerings, carried out in 2019.
The final analysis of the BQS data highlighted the average financial losses relating to fuel delivery, per vessel per year, can be as much as US $96,200, even with low fuel costs at the time of writing.       
However, the cost of our Surveying service, to avoid such losses would be on average US $15,000 per vessel per year, (depending upon duration and location of the bunkering).
This problem will be amplified when in addition there is a quantity shortage claim, undeclared Remaining Onboard Quantity (ROB), or a sampling dispute.
A full copy of the VPS White Paper is available on request.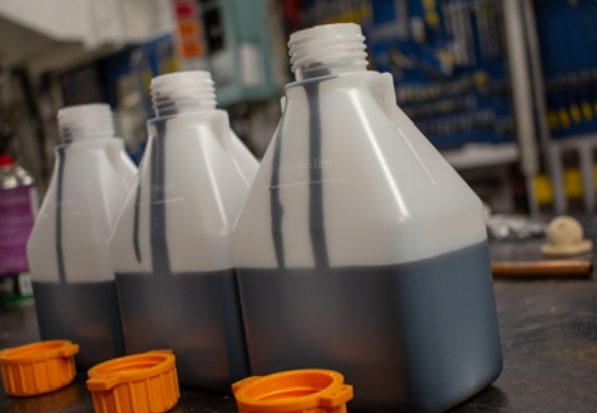 BQS Sampling Equipment
Our sampling kit provides high quality bottles / caps / seals as well as detailed instructions for sampling. Information regarding sulphur legislation and analysis results are also included. Our kits also include shipment materials that adhere to all IATA regulations to ensure a smooth shipment process.
Our kits contain everything needed for the collection, retention, storage and transportation of fuel oil, required for both regulatory and commercial purposes.
40 Sampling Bottles complete with caps
12 IATA Approved Shipping Cartons
1 FSC Shipping Carton
40 Security Seals
12 Ziplock Bags
4 Sampling Bottles (60ml) for Compatibility Check
1 set of Chief Engineer's stamps
1 Fuel Quality Testing Program information pack containing
Air Courier Directory
Instruction Manual
Chief Engineer's Report Form
Request to Witness Sampling Form
Proforma Invoice
Labels for Sample Bottles
VPS Laboratories Address Labels
FSC Record Form
FSC Record Form
Pre-printed Airway Bills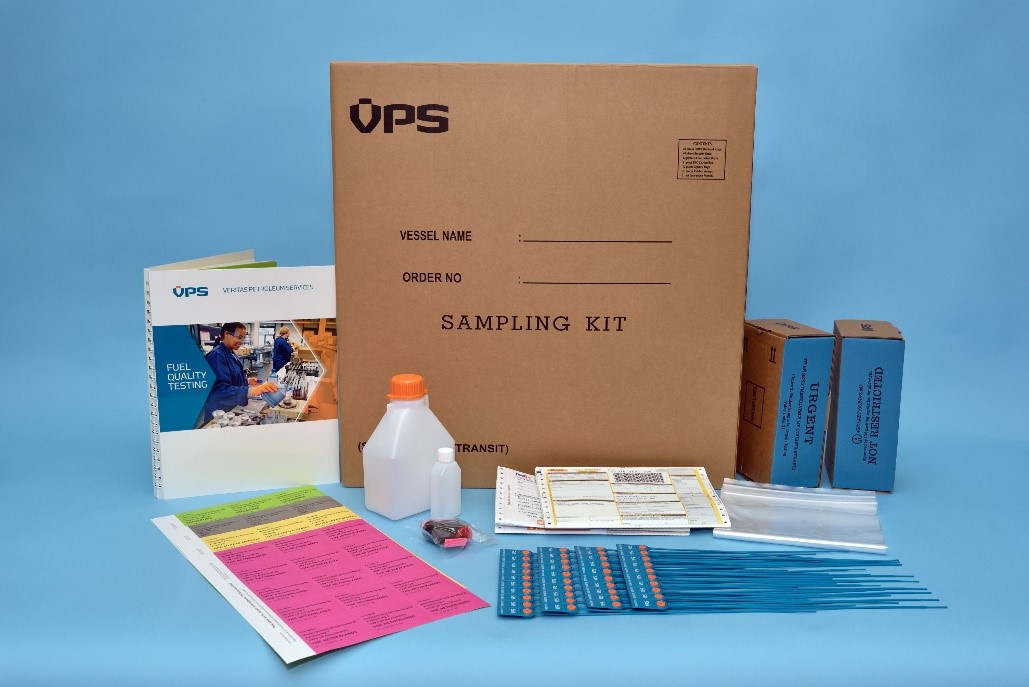 BQS Sampling Equipment
Line Samplers
In-order to obtain an uncontaminated, representative sample of the fuel delivered, the sample needs to be drawn continuously throughout the entire fuel-delivery process. To achieve this, we strongly recommend the use of a continuous-drip line sampler, together with a clean Cubitainer.
Light-weight and easy to install, our Line Samplers are custom-made from stainless steel 304 material to suit the individual fuel-line requirements. The needle valve on the sampler is used to control the drip rate during the sampling process. The anti-tampering security cap is used to prevent unauthorized closure or adjustment of the needle valve.
Also note, we have developed various drip samplers for fuels and we are the only company which provides drip samplers specifically for marine distillates.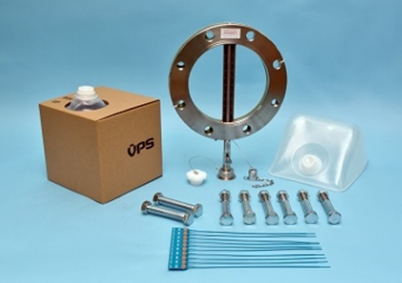 Cubitainers
The cubitainer we have developed, is made of high-grade materials which can endure rough handling and works uniquely with our line-sampler, to ensure a representative sample of fuel can be taken.  
Sampling carried out by continuous drip method throughout fuel delivery, requires sample collection via a cubitainer, which is screwed onto the sampler and threaded with a security seal. This ensures that representative, uncontaminated fuel oil samples required for regulatory and commercial purposes are collected.  
Cubitainer available in 5 or 10 litre sizes and include:
Caps and seals
Shaker carton